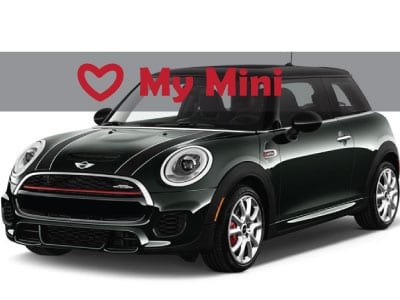 The Mini Cooper, with its unique style you either love it or hate it.  Owners of Mini Coopers state many reasons including fun to drive, speed, economy and its unique look.
There have been many models offered including:
Cooper – This is the most recognized hardtop Mini, and is the least expensive model.
Clubman – If you want more space, this is the model for you.  It allows more leg room and more trunk space.
Convertible – If sun is your thing and you live in good weather, this is very fun to drive.
Countryman – Includes four-wheel drive option and could be considered an SUV  with front and back doors.
John Cooper Works – You can upgrade most of the models to the John Coopers Works edition.  This upgrades your engine and the cost of the car.
Why do people choose a mini?  Here are some of the reasons
Fun to drive
.  They get up to speed quickly and go fast, turns are easy to can you can park practically anywhere.
Affordable
.  If you choose not to get any options, this can be a very affordable car to buy. But there are many options you can choose from to make it your own, and not like any other mini cooper on the road.
Good  Gas Mileage
. You do need to fill it with premium gas but it will last for six to seven hours of solid freeway driving before needing a fill-up. If you maintain it well it will give you a high resale value.
Is there a negative side?
If you want all the options it can become quite expensive, but this is your choice if you want to make it unique. Not all dealerships are trained to services your mini and maintenance can be expensive. Once your car is out of warranty be prepared for the repair costs  if your car starts to have issues. This is not a family car and there isn't a lot of space.  Be prepared to pack consicely especially if you are filling it with four people.  Two people and a little planning, you can take what you need for a very fun weekend. You do need to premium fuel. You can use the cheaper types of gas, it will require more fill-ups, and be prepared for it to take a toll on your maintenance costs. At Beyer Motor Works we are experts at maintaining your Mini Cooper so you can enjoy more fun without the worry.